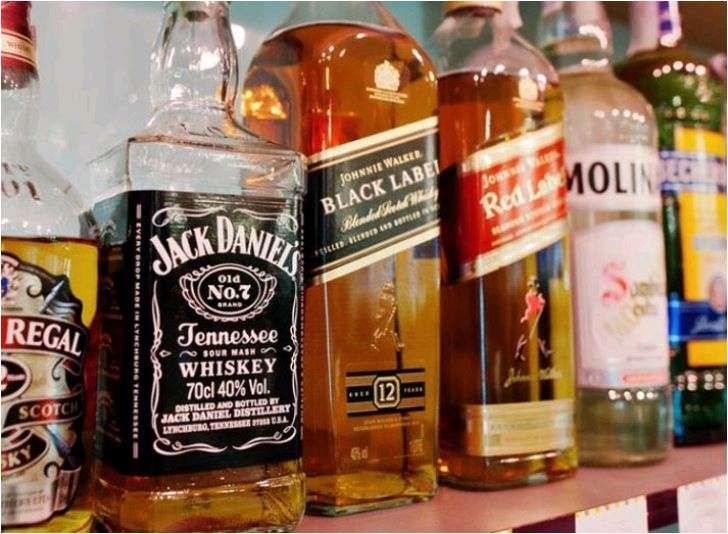 In Canada, when one has a restaurant that serves liquor, they are required to have a liquor license. Issuing a liquor license is the responsibility of provincial governments liquor. The guidelines for obtaining a liquor license in Canada can vary, but there are general laws that restaurants must abide by in order to receive and maintain a liquor license.
Each province will categorize liquor licenses into specific licenses or classes. Generally speaking, this can include: special event licenses, licenses for restaurants, lounges… etc., licenses for recreational facilities, canteens… etc, licenses for private clubs, licenses for retail liquor stores, hotels… etc, and licenses for making liquor. How the various establishments are classified will depend on the province.
The purpose of these licenses is to ensure that liquor is being managed in a responsible manner. In each province's plan, "liquor" refers to all categories of beverage alcohol including beer, wine, spirits, liqueurs, and coolers. The regulations serve as direction on how to sell, serve, manage, and purchase alcohol.
In general, liquor laws in Canada can include: how and where one can drink alcohol such as not permitting customers to leave the restaurant with the alcohol, the age of which one can be served alcohol, how to sell the alcohol such as by traditional payment or by another method such as using tickets, and how to store the alcohol. A specific license is normally issued for the sale and consumption of liquor in establishments where food is served.
There are also regulations regarding minors in a restaurant that serves alcohol. As well, there are other regulations such as a food menu that must be available to customers during the hours that liquor service is available. Also, a properly equipped liquor service bar is required. The liquor service area should normally include the following: backup stock and empty container storage area, appropriate refrigeration, an area for beverage preparation, and an accurate measuring device for making and serving alcohol spirits. The restaurant should also have the appropriate security to prevent theft of their alcohol.
In most provinces, members of the Canadian Restaurant and Food Services Association require restaurant owners to complete a liquor service training regulations program. The test is normally taken by alcohol retailers, restaurant owners, licensees, servers, and people providing alcohol under a special occasion license.
Provincial governments mandate that establishments that serve alcohol encourage their customers to drink alcoholic beverages moderately and avoid drinking and driving. Every operator of a licensed establishment should provide a policy on responsible alcohol service. The best way to ensure that you and your staff understand the responsibilities of selling alcohol is through a training program.
When applying for a liquor license, restaurants owners have to jump through a few hoops to obtain the permit. Although, it may seem annoying, liquor license regulations are designed to protect the consumer and the restaurant. It is important to check with your local government agency to get a list of all their rules and regulations so the process of getting the license will be much easier. Portion control liquor and portion control food may achieve the same purpose, profit for the restaurateur, but portion control liquor always has a bad stigma attached to it, from the customer's point of view. The advantage for the owner is profit for every drink, but the disadvantage is that the customer looks at it as being shorted out of a decent drink. A properly measured shot of an ounce and half is maybe two sips out of the glass. At today's prices of $5-7 for a drink, most patrons cringe at pulling out their wallets.
Many places, such as convention centers, have this type of automatic dispensing, whether it's in the form of metered pourers on top of the liquor bottles, or an automatic dispensing machine where the bartender places the glass full with ice, under a spout, presses a button on the register that coincides with the drink the customer ordered, and the machine does it's job dispensing the metered amount of liquor with mix, such as 7 crown and 7 up.
As mentioned above, this type of liquor control is fine for profit motivation but the customer looks at it as a waste of money. The bartender, in this scenario, is actually not a bartender but a server or cashier. He shows no flair in making a drink, as seen in the movie "cocktail, " where Tom Cruise shows his juggling expertise with the bottles while he is in the process of making a drink. Although his performance in this movie is not indicative of all bartenders today, a good bartender must have good knowledge of an ongoing variety of drinks that are invented every day. Like a good cook or chef, a bartender must have the same expertise in his craft. The chef is a creator of his menu and a bartender is a creator of his drinks. After all, a bartender is a mixologist.
"Free pouring" is the preferred way of pouring drinks in nightclubs and many bars. This method is pouring drinks directly from the bottle to the glass. One who is sitting at the bar watching this method of pouring, might think that he is not getting the proper amount of alcohol. An experienced bartender has a method of silently counting up to 6, sending an ounce and a half of alcohol to the glass or blender. Counting to 4 sends an ounce to the glass or blender. Although some bartenders may have their own pace of counting, this is still the preferred way for most bartenders to pour drinks.
Another method of pouring drinks is using a jigger. Some bartenders prefer this method because it gives the customer an honest shot, especially when the customer is watching. Some establishments allow their bartenders to give an extra splash of liquor into the glass after filling the jigger. Whatever method is used, it's just good business to do this.